With the advancing expansion of renewable energies such as solar and wind, energy storage is becoming increasingly important. Prof. Rico Wojanowski, Founder and Partner of Upside, talks about current battery storage technologies and their role in ensuring the consistent availability of electricity.
How did your company come about?
The whole thing has been a long development process that we have been dealing with since the 2000s. That's when we realised that pure energy from renewables – in our case solar and wind – also brings with it problems, that it's not always just a support for the energy sector, but can also produce the wrong amount of energy at the wrong time. At the time, we did a lot of work on this and asked ourselves which battery technology really suits the requirements of the market. 
We examined redox flow technologies, we looked at lead and lithium and realised that it had to be a proven technology. One that meets long-term investment requirements, is designed to last 20 years, and can grow with the demands of the market. As a result, we have achieved a healthy mix for both lead and lithium. 
So battery storage was one of your research topics very early on?
That's right. The company has its origins in renewables. We built solar systems, and we still do so today. So that's one of our cornerstones. But precisely because of the rapid development of the battery market, we have moved more and more into the issue of battery storage.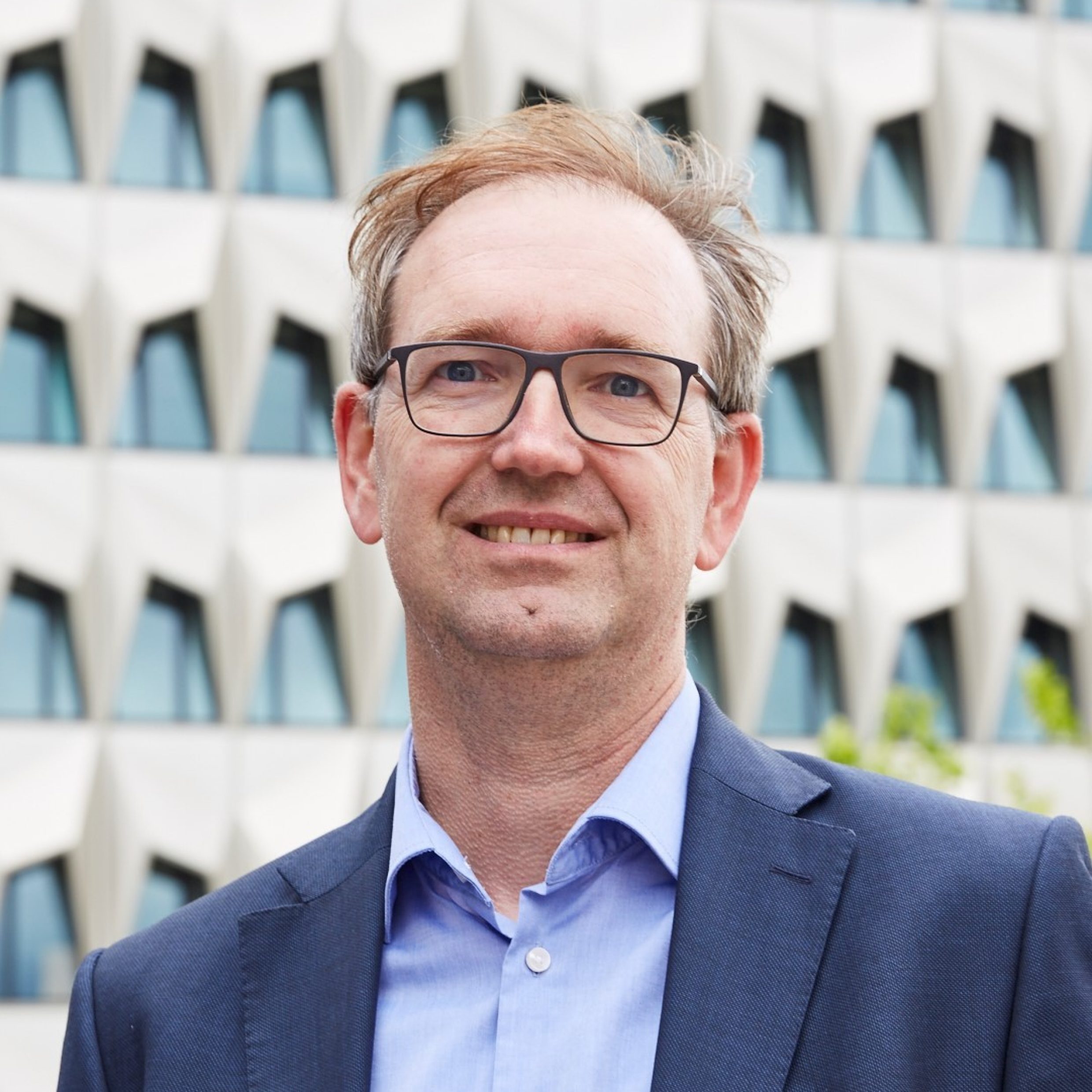 When it comes to battery storage, it is relatively easy to switch to another technology because they are highly modular – there is a battery, an inverter and a mains connection.
The batteries you use contain lithium and/or lead. What does the future look like, including with regard to dependencies and availability?
We are not manufacturers, we always buy on the market. We are open to new technologies. It's important to us that they're worthwhile. We are focusing on lead and lithium because we have the experience here that should enable a long investment period. There is currently no indication that there could be a shortage of these key technologies. Not least because there is almost a 100% recycling rate for lead technology. This is a continuous cycle that will enable growth to continue in the future. Although there are always discussions regarding lithium technology, we are not seeing a strategic supply bottleneck at the moment. However, we can envisage switching to other types of technology in the future if they are proven and reliable. When it comes to battery storage, it is always relatively easy to switch to another technology because they are highly modular – there is a battery, an inverter and a mains connection. So if one of the components is replaced, it's only an application problem rather than a technologically critical aspect.
But the general trend is currently very much towards lithium. In future, we will use lead more as an addition in order to offer certain types of products on the energy market. Lithium will remain important in the medium term. This doesn't mean that there are not already better technologies in development and research, but they also need to become established on the market, of course. And we don't see that happening right now with any of the other technologies.
Are you still focusing on the German market or are there any plans for other European countries?
For us, Germany is the core market that we have developed and where we provide our expertise. We are happy to transfer our experience to other countries that are still in the process of development. We have initial contacts in Poland, France and Ireland. But I must add that you always need a local connection. So we wouldn't try to obtain a building permit in Ireland under the Irish legal system as independent project developers. We are always the ones who invest in the technology. 
But our heartland is Germany, and that will remain so for the time being. We also have a project pipeline there that continues to develop strongly, and this will enable us to realise some very interesting projects such as new battery storage parks in the coming years.
Is your company unique?
Well, we are not unique in our individual fields. What sets us apart is the integration of the value chain into an overall picture. This enables us to operate in the market, while at the same time taking our technology into consideration and thus positioning ourselves in the market. Nobody else does that, at least in Germany. Our competitors are always either very technology-driven or very market-driven. Only we have this holistic aspiration.
Would you say that Upside enables people to lead a self-determined life?
Yes, definitely. End customers may not see us. They don't see what we're doing. But they notice it at the latest when their oven clock is no longer fast or slow, but shows the right time. When the light bulb doesn't start flickering because there is a sudden shortage in the electrical grid or too much energy. As such, we work in the background for the customer. We stabilise the grid with our battery storage. And hopefully the customer never notices that we have to help and intervene in an emergency situation. But we enable a more self-determined life, so that they can live normally and bake a cake whenever they want to. 
In June 2022, Swiss Life Asset Managers acquired a stake in BCP Battery Holding, a company for large battery energy storage systems (BESS) in Germany. At the end of 2022, BCP Battery Holding acquired three operational BESSs from Upside Invest, which are still operated by Upside Consulting. Get more information about Upside.  
Swiss Life Asset Managers has a long investment horizon in infrastructure and combines industry knowledge with reliability and sustainability.