In this interview, Mohamed Taha, Managing Director of Green Marmot in Zurich, talks about his motives for founding a capsule hotel. He shares his experiences during the pandemic and after the lifting of the Covid restrictions as well as of some notable guests.
Mr Taha, two years ago you opened Green Marmot, the first capsule hotel in the city of Zurich. How did this idea come about and what was your personal motivation?
What drove me was the desire to build something new, something self-determined, and make it a success. I had many ideas and had already tried some of them. But the capsule hotel was the first complete idea consistently thought through from start to finish. I thought of it because of remarks from acquaintances who didn't want to come to Zurich because there were no cheap, modern hotels here. I have also experienced different accommodation options through travel, including a capsule hotel in Asia. Why was there no such thing in Zurich? Are they banned? Inquiries to the authorities revealed that wasn't the case. Granted, various rules and conditions have to be observed, but there was basically nothing against implementing the idea. Following this positive response, I looked for a suitable, centrally located building. That was a tall order because there were shops, offices, flats, but no hotels available to rent. This meant that offices would have to be converted for alternative use. We needed an official permit for that. And most importantly, I had to find a lessor willing to participate in the experiment. Swiss Life Asset Managers was receptive to my idea.
You started the hotel in the summer of 2020 in the midst of a pandemic with lockdowns, restrictions and rules. How did that affect you? How did you deal with it?
We couldn't have chosen a worse time to start! The doors were open – and there was just one guest. Or none at all. We naturally took safety precautions: distancing, disinfection, maximum 50% occupancy. But we didn't even make the 50%. It was very tough for a start-up in this business. We wouldn't have survived without the support of my family and government institutions, the understanding of financial services providers, suppliers and the lessor. 
Since February, almost all Covid-19-related restrictions in Switzerland have been lifted. People can travel again. Are you being overrun now?
Indeed. Yes, we're overrun, we're booked out. In March, we started with an occupancy rate of between 60 and 70%. The hotel has been full since April, so before the high season. We are currently booked out two or three weeks ahead.
The rise in bookings also shows us that the capsule hotel concept works. I did have my doubts at times during the pandemic when demand was low. We always had that question mark hanging over us about whether we could make a go of it. But now things have calmed down somewhat. We have learned to deal with these fluctuations, which stem directly from the Covid measures taken by the authorities.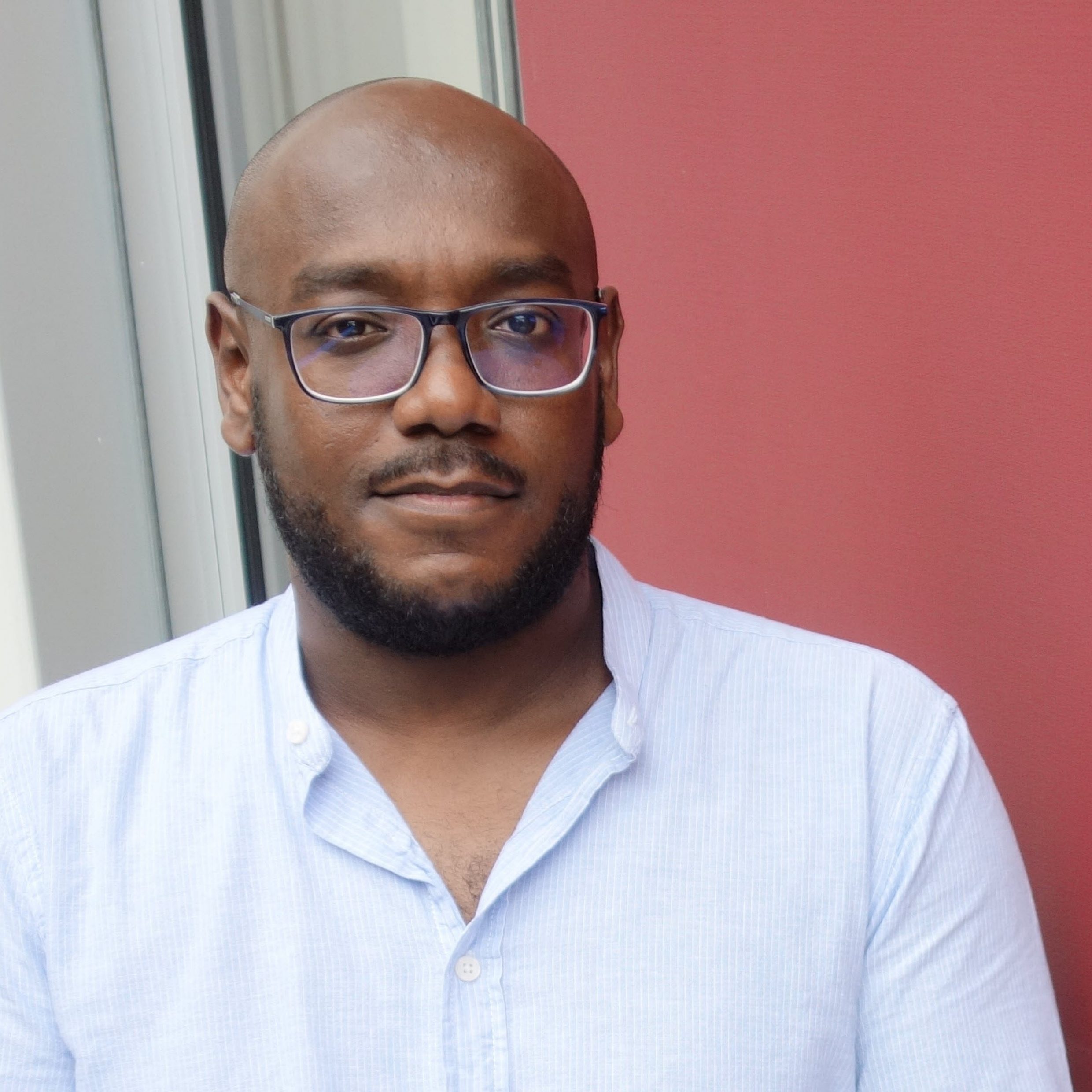 Our guests come from all walks of life. Some need a cheap overnight stay, others prefer to spend their money on something else than expensive hotels.
Are there countries where a particularly large number of guests come from? Are young and old, families and singles or couples equally represented, or do you see a difference?
Initially, during the first Covid restrictions, we only had guests from neighbouring countries or Swiss who, if they were unable to travel, at least wanted to have an excursion. Today, our top ten list is led by Germany. Close behind is Switzerland. Then we have the US, England, India, France, Spain, Italy and Brazil. It's mainly young people. But we also have pensioners who want to try something new. Then there are families or couples with a small child who book a double capsule. Our guests come from all walks of life. Some need a cheap overnight stay, others prefer to spend their money on something else than expensive hotels.
Of course we also have returning guests. In many ways, that's about the best thing you can have as a hotelier. It could be a weekend tourist who checks in regularly with us, or a commuter who stays with us for two days to avoid having to go back to Bern every night.
The Green Marmot is located in the heart of Zurich's Old Town. Pubs, art and cinema are within walking distance. A clear advantage for a hotel. What else do your guests like about Green Marmot?
The location is the most important thing. And, of course, the price. Furthermore, you don't need to pay for public transport, because the hotel is so centrally located. We do not provide any catering service, but there is a café right on the ground floor and a pizzeria diagonally opposite. These short distances to quickly get something to eat or drink are also very much appreciated by our guests.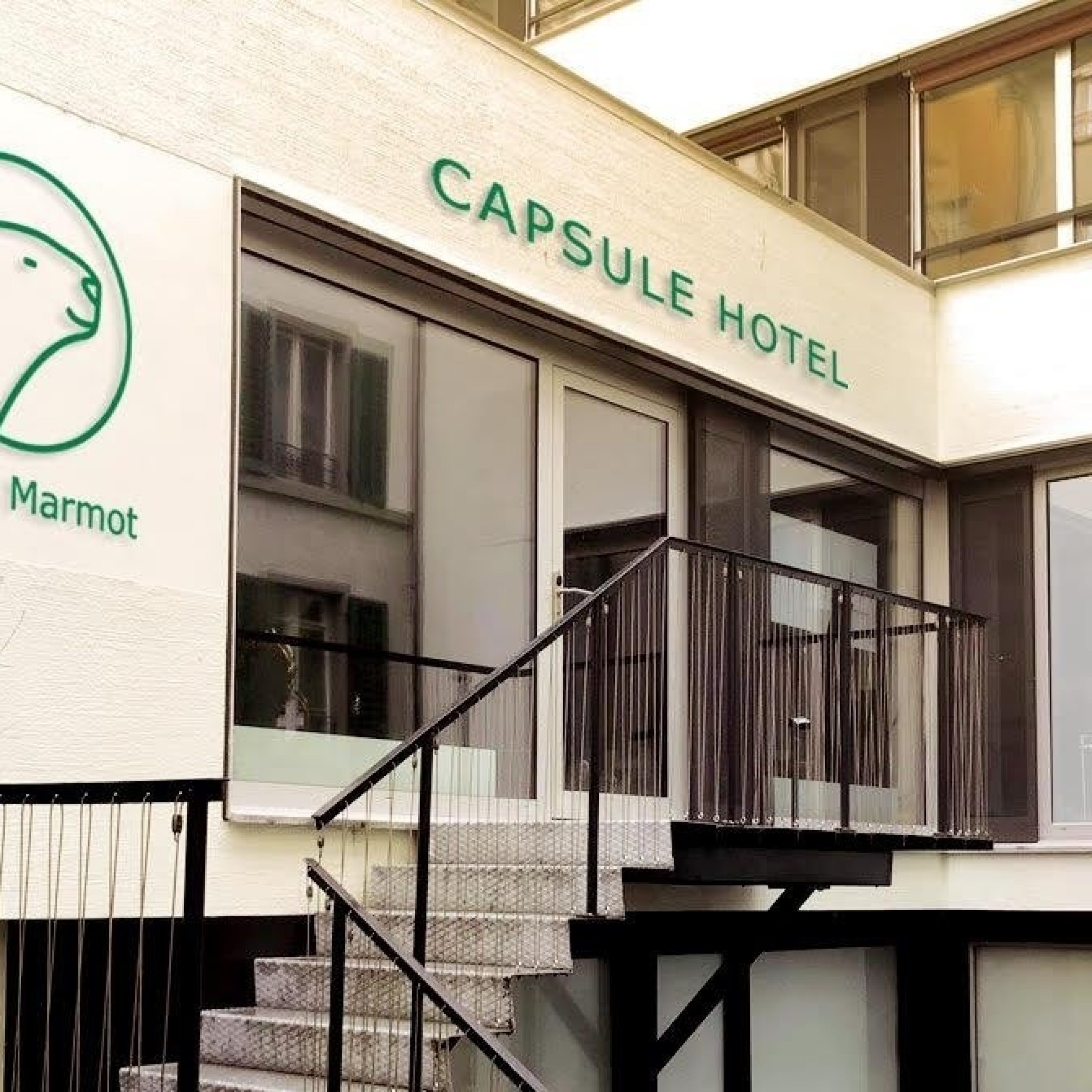 Every city needs a capsule hotel.
What makes your capsule hotel different from a youth hostel or hostel?
The concept of sharing the space to make an overnight stay cheaper exists in practically all cities. The capsule hotel is the modern interpretation of this. Unlike youth hostels or hostels with dormitories, a capsule has its own walls and curtain to protect you from the eyes of others, giving you more privacy. Our guests also welcome the fact that they have their own light source in the capsule.
With its 2.5 m3 capsules, Green Marmot offers minimalistic accommodation. Sleep "like a marmot in his den", according to your website. That sounds very warm and cosy. But how do people with claustrophobia find it?
A mirror is installed in the capsules, which visually enlarges the space. But yes, there are people who visit this type of accommodation or try it out, but then say that it is too confining and doesn't work for them. I recently found a humorous comment on the internet, where a guest – although not claustrophobic, needed space – and remarked that he, at over two metres tall, had not managed to get completely inside the capsule. He had to let his feet stick out.
Finally, let us take a look to the future. What are your plans?
First, we are going to do things that we had planned from the start but have not yet been able to do. There are specific aspects of the security management system and structural additions such as a canopy above the entrance. Before we take the next steps, we want to see where we are at the end of the year. And we want to expand. We have several ideas on how to do that, such as converting an existing hostel. This may be in Switzerland or another European country. I believe every city needs a capsule hotel. This is the modern development of the hostel model.
Author: Karin Pache, Communications, Swiss Life Asset Managers
Copyright Photos of buildings: Green Marmot, Zurich

Find out more here about the real estate use classes in which Swiss Life Asset Managers is invested.