The refurbishment of the Swiss Life Brannhof in Zurich's Bahnhofstrasse represents a new and attractive mixed-use concept. In this way, the historic pioneering spirit is brought back to life on the renowned promenade and shopping street, making use of a sustainable, intelligent energy concept.
Swiss Life has been renovating the two properties at Bahnhofstrasse 75 and 79 in Zurich for about a year.
Comprehensive structural measures and careful revitalisation of the façade will make them fit for a further sustainable life cycle. On 23 June Swiss Life Asset Managers unveiled the new building name: "Swiss Life Brannhof".
The historic building was built in 1912 by Julius Brann as an architecturally groundbreaking department store. At the time, it thus helped shape the development of the entire Bahnhofstrasse in Zurich into a world-renowned promenade, business and shopping address. Swiss Life Asset Managers based the renovation on this: the pioneering spirit from the time it was founded is to be carried into the present and future of Zurich's Bahnhofstrasse.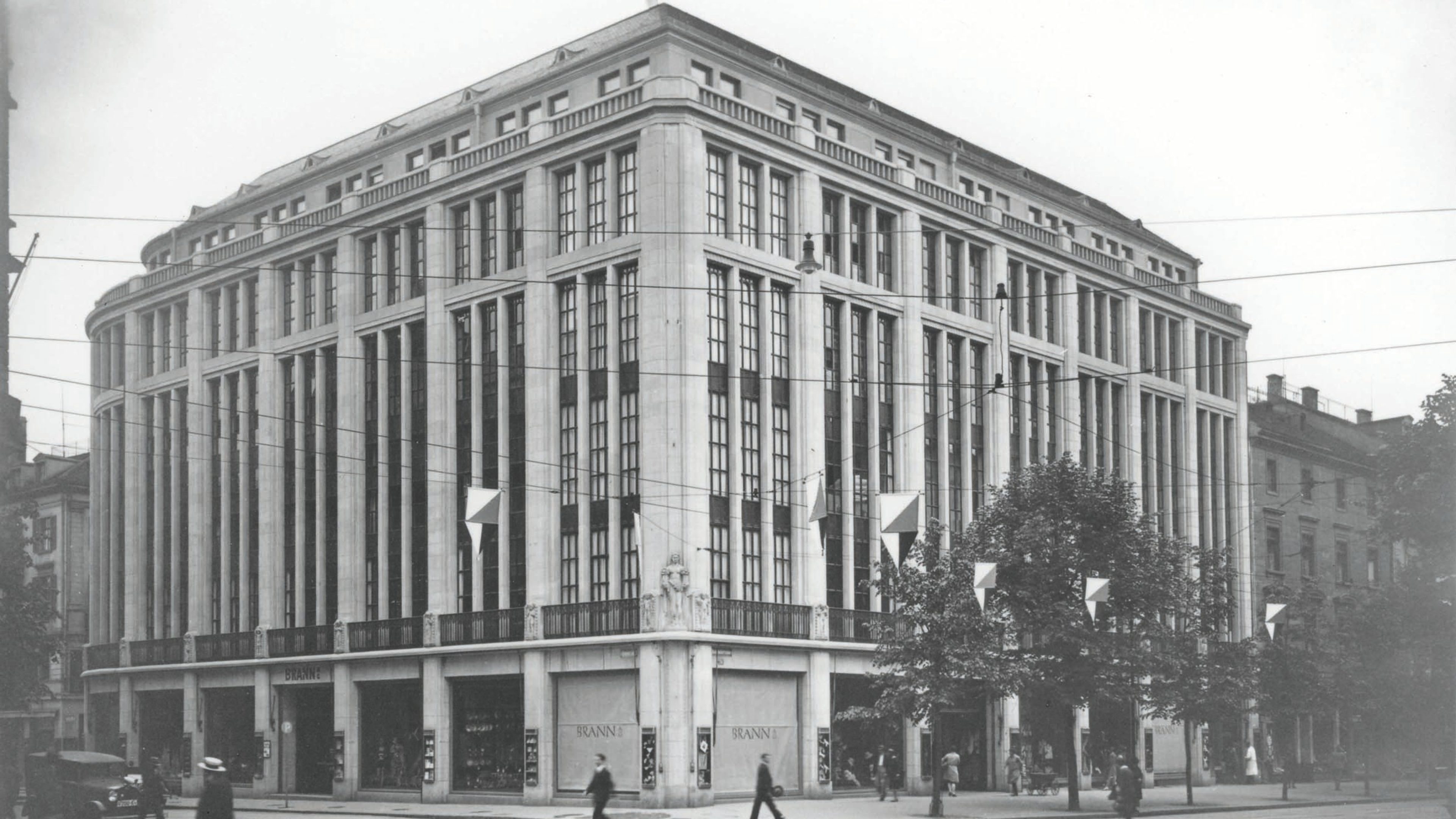 The new name "Swiss Life Brannhof" pays homage to the pioneer Julius Brann and the building's historic roots. The name also refers to the structural changes to the property and its new interpretation of use by Swiss Life.
Attractive new usage concept
The renovation of the two properties at Bahnhofstrasse 75 and 79 will reveal the original atriums and inner courtyards once again. Also 438 pieces of stained glass by Otto Morach will be restored. Newly emerging, flexibly usable retail space on a total of around 4600 m² will extend over three levels to the first floor and enliven the building on all four sides. Modern workplaces will be spread over an area of around 5600 m² from the second floor upwards at this central location in downtown Zurich. The aim of this attractive usage concept is to make "Swiss Life Brannhof" a genuine meeting place.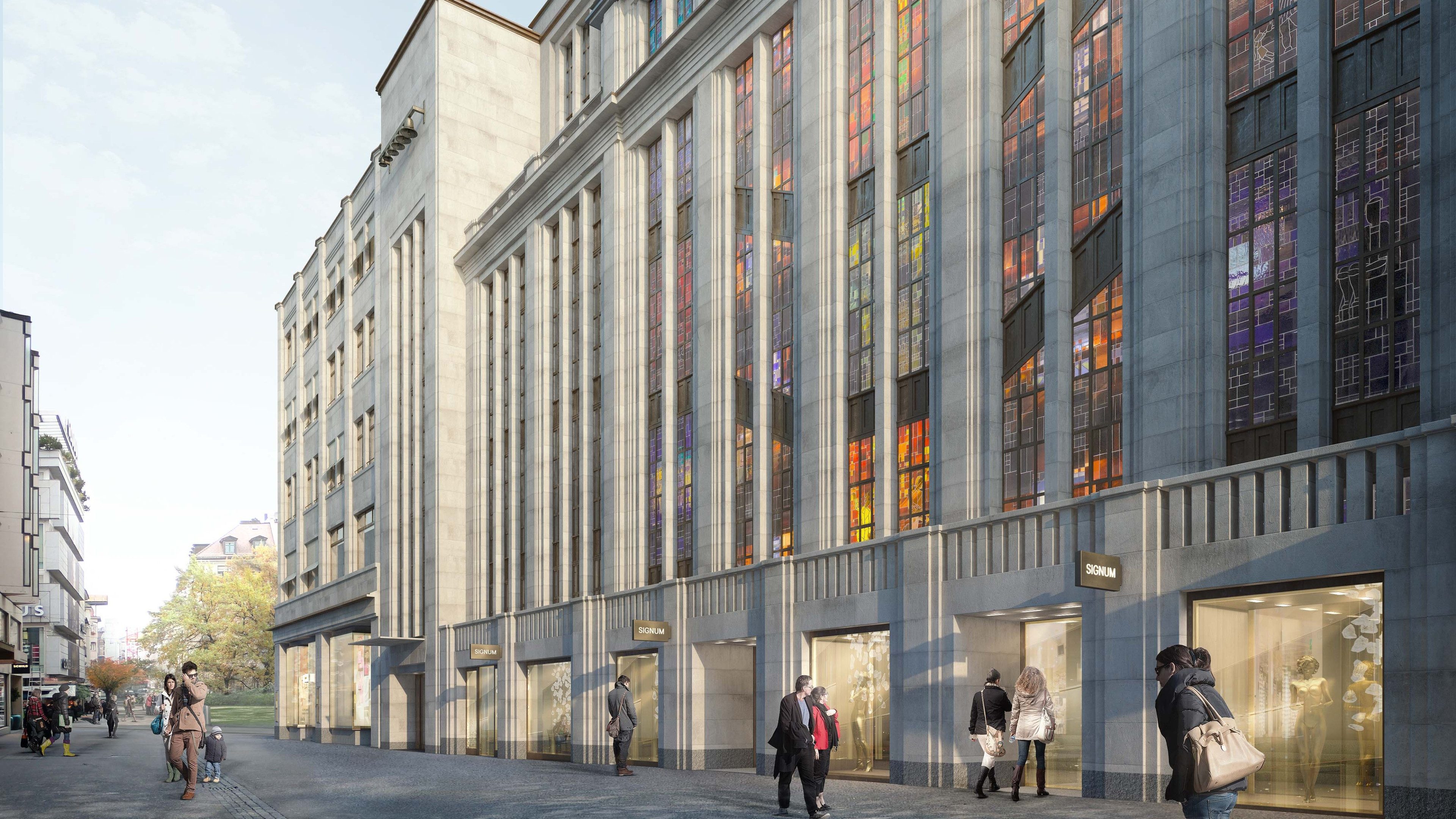 Sustainable revitalisation of both properties
Based on the long-term, responsible real estate investment strategy pursued by Swiss Life Asset Managers, Swiss Life Brannhof will also be a sustainable building: with an intelligent energy concept, the synergies between cooling and heating demand will be optimally exploited in the future. The property will be renovated in accordance with current standards and, once completed, will be certified with the internationally recognised DGNB Silver sustainability label. The plan is to hand over the completed spaces to the new tenants from autumn 2023.
Further information on our Real Estate business here