We sat down with Antonio Pires de Lima, CEO of the Portuguese based motorway operator Brisa, to talk about the company's focus on sustainability and e-mobility, transforming quality of life by connecting people through simple, safe, green mobility.
How would you describe your company?
Brisa is a platform that plays a key role in modernising mobility. The company was founded in 1972 with the express purpose of transforming quality of life in the communities we serve by way of seamless, safe and sustainable mobility.
Fundamentally, we are in the business of road concessions, where we have advanced and robust all-encompassing operation and maintenance experience and competences, but nowadays we are much more than that. We have a strong technological and digital arm and have developed a crucial electronic system known as Via Verde. We have a goal of expanding our mobility and e-mobility platforms internationally, and this is our clear ambition and vision for the next five years.
What are the first frontiers of this expansion?
We are looking for opportunities that complement our core competencies, which include efficiently managing road concessions and motorways. At the moment, we are competing on a concession in Greece, we have been awarded a public contract to operate electronic toll collection in the Netherlands, and we are looking at other opportunities across Europe and in South and North America. Over the next 5 years or so, we see Brisa becoming not only the best mobility player in Portugal, but also expanding our management capabilities and engineering know-how abroad.
Do you depend heavily on your engineering capabilities?
In the past, we have designed and developed all our motorways in collaboration with construction companies. We provided the foundation of motorway development in Portugal. Just 50 years ago, we had only about 20 kilometres of motorway in our country. Now we have more than 3,000 kilometres, 50% of which is managed by Brisa.
These days, the world of infrastructure and concessions management is very much digital, driven by data and technology. Engineering capabilities are, of course, a key part of our business, but each year we move closer to becoming a data business. This means the talent we need to attract goes beyond engineers to include information systems experts and other people skilled in advanced technologies. Dealing with concessions means dealing with all the data that management of that concession can provide, as well as every interaction we have with our drivers and with the consumer.
We manage service areas and inspection centres, so we have a 360° view of our customers and can be a part of every moment they experience on our motorways and every service we provide throughout their journey, including in terms of e-mobility.
Tell us more about your operations and the challenges you are facing?
I do believe that, in terms of technology, we have to be leading the transformation towards the use of autonomous vehicles that will enable a more rational, safer use of motorways in the future. When it comes to sustainability, we must be seen to be the key driver of the transition from fossil fuels to electric vehicles. Nearly 25% of all CO2 emissions in Portugal are produced by transportation, some of it by modes of transport which we do not control, but a significant part is on roads and motorways.
Service areas on our motorways already have super-fast charging stations that enable the use of electric vehicles. But here at Brisa, a major ambition of ours is to become a leading player in accelerating the transition to e-mobility. In this transition, it is critical for both governments and the general public to associate the word "motorway" with sustainability.
In short, sustainability and autonomous vehicle technologies are the two biggest challenges we currently face in terms of our ongoing development and growth.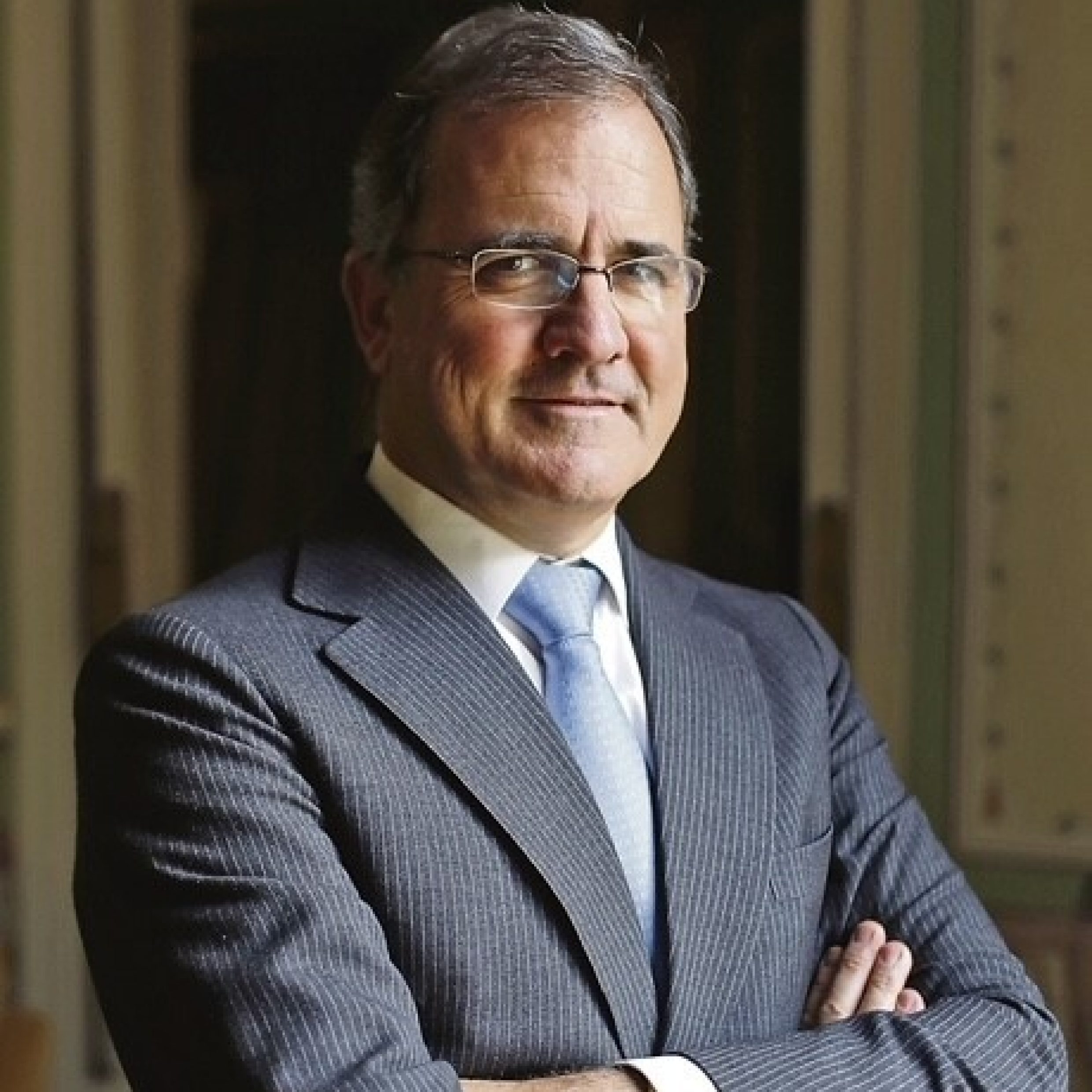 We are a great example of a private-public partnership that has contributed to changing the world of mobility in Portugal.
Are there only challenges? Or do you also see opportunities?
Great opportunities. Brisa is currently the only motorway network in Portugal that provides drivers with service areas every 80 km where you can take a break and charge your car in just 10 to 20 minutes. This is a major advantage vis-à-vis our competition and is highly relevant in terms of our reputation and overall image, enabling everyone to see that, at the end of the day, we are investing our resources and capital in issues that we set as priorities years ago.
Another critical issue is engagement with our stakeholders, including our communities and local and national government. We are a great example of a private-public partnership that has contributed to changing the world of mobility in Portugal. We recognise that the transition to sustainability must necessarily be done in partnership with policymakers. Already, 20–25% of new cars sold in Portugal this year are either electric or hybrid. But to allow for a full transition in, let's say, 10 years, I believe that wider availability of EV charging stations must be integrated with a system of fiscal and other government policies that better promote e-mobility.
It is my dream that, in 10 years, our motorways in Portugal will be used by electric vehicles and, if possible, by autonomous vehicles and other safer modes of e-mobility. This is how I believe Brisa will help to shape the future.
Do you believe that Brisa enables people to lead a self-determined life?
Certainly, for both our customers and our employees in the way that they can depend on us. For our customers, clearly, if you can be anywhere in Portugal in just three or four hours, and get there on a safe motorway instead of how it was in the past, when it would take a full day of travel to reach the farthest ends of our country. In this way, what we do makes people more mobile and brings them closer together.
And because of the COVID pandemic, we have all learned to see mobility as a critical part of our quality of life. People who are stuck at home or can otherwise not get around quickly are less happy than people who are more easily mobile.
We also believe that we have an important social responsibility towards the people we employ, whether directly or indirectly. We have to be at the forefront of gender parity in our country, so we have doubled the number of women in the top positions of the company in the last three years. We also have to be at the forefront of inclusive employment, so we are working to implement a program enabling people with disabilities to work at Brisa.
Portugal is a country where salaries are still relatively low, and we are committed, as part of our strategic plan, to be a company that sets a clear benchmark in terms of market rates and to pay our people two to three times more than the average for Portugal. This is crucial for younger people in the country to believe in their own self-determination. If people do not earn enough money when they are young, they simply cannot have access to a self-determined lifestyle.
These are a few clear examples that are an integral part of our vision and strategy, and which are strongly supported by our shareholders, including Swiss Life Asset Managers. Indeed, there is a strong alignment between your company purpose and ours in terms of our respective strategic plans.

In October 2020, Swiss Life Asset Managers, as part of a consortium, completed the acquisition of an 81.1% equity interest in the Portuguese based motorway operator Brisa. The investment supports Brisa in the continued development of the essential transportation platform in Portugal and beyond.
Swiss Life Asset Managers is one of Europe's leading infrastructure asset management companies. Ours is a long infrastructure investment horizon, combining deep industry knowledge and expertise with reliability and sustainability.