London has claimed the top spot in the inaugural Swiss Life Asset Managers' European Thematic Cities Index, closely followed by Amsterdam and Paris. This proprietary index measures European cities against five core themes aligned with major trends shaping a city's real estate market: dynamism, healthiness, networks, cosmopolitanism and accessibility.
The index is an important research-driven tool that supports long-term real estate investment strategy decisions and contributes to Swiss Life Asset Managers' expertise as a leading European real estate investor. The European Thematic Cities Index is a composite indicator that quantifies cities' ability to address transformative structural trends shaping real estate demand. It considers five thematic categories: dynamism, healthiness, networks, cosmopolitanism and accessibility. Cities that perform well on these five themes are dynamic enough to survive and thrive amid the unparalleled change and disruption evident in the global economy. They seek to promote a healthier and greener future. Their strong sense of community allows business and talent networks to flourish, while meeting the lifestyle demands of cosmopolitan residents and ensuring accessibility to the digital and physical world.
The index provides an overall ranking for 137 European cities in 29 countries based on 49 attributes and can be split into five sub-indices representing each of the five core themes.
The European rankings for 2021
The top-ranked city in the European Thematic Cities Index this year is London. It ranks first among European cities for dynamism, networks and cosmopolitanism, offering an unparalleled concentration of companies, talent and opportunity. Amsterdam ranks second overall: it scores very highly on healthiness, for supporting the wellbeing of its citizens, and networks, reflecting viable business clusters. Paris, which takes the third spot overall, has the second-highest score for dynamism, as its economic fundamentals are very solid. At the bottom of the table are cities such as Gijón, Brno and Granada –not necessarily unattractive for real estate investment, but better-suited to tailored strategies that enhance performance and protect against the downside.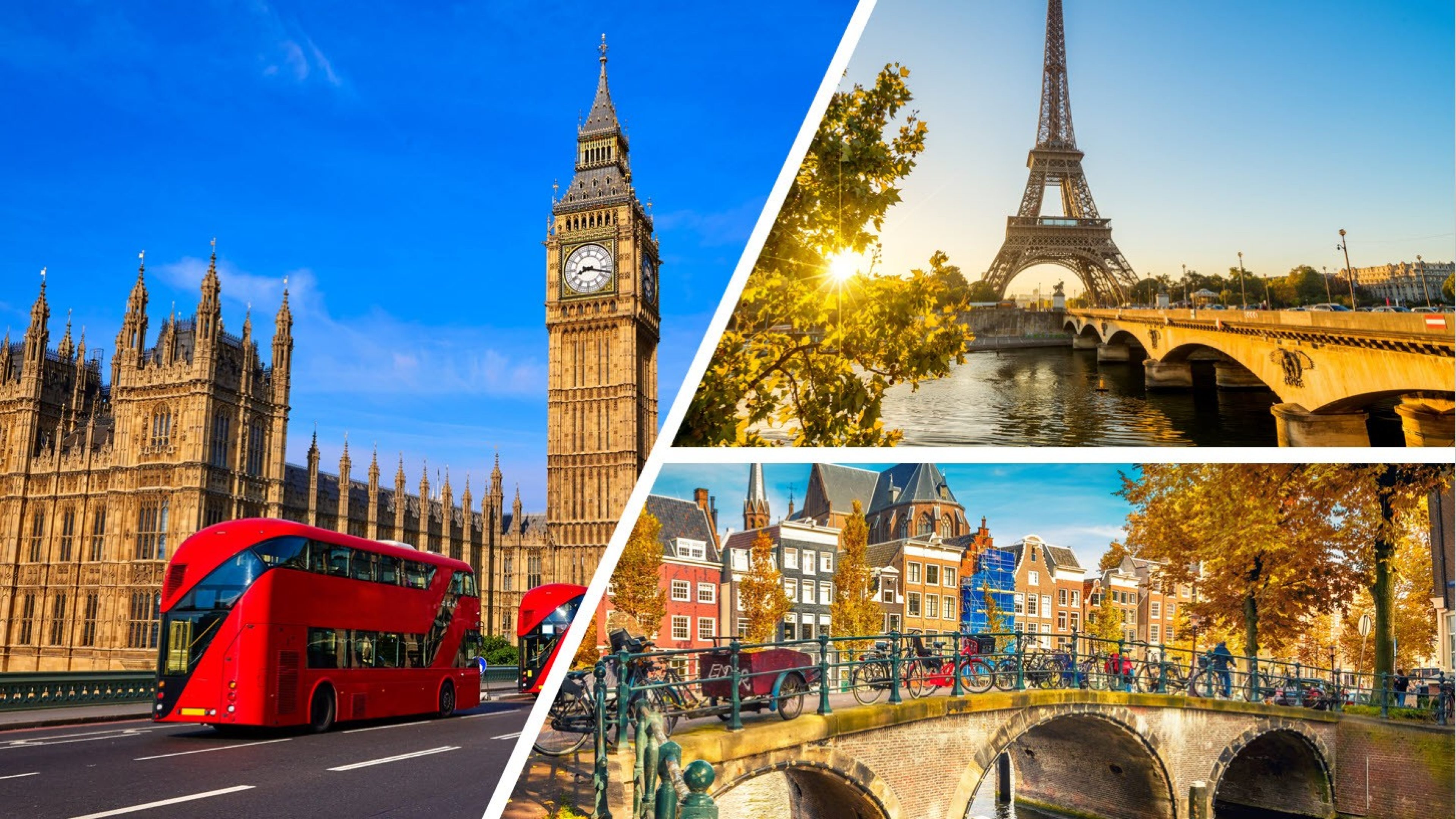 Strengthening the investment approach
The detailed insights gained from this proprietary score aid in the development of well-informed investment strategies and the creation of resilient real asset portfolios. They support Swiss Life Asset Managers and its clients in protecting, creating and growing income in a rapidly changing environment. The results of the index can be overlaid with qualitative and quantitative information on submarkets and specific real estate projects to determine the ideal target cities and segments for investment.
 Advantages for investors
The European Thematic Cities Index enables investors to allocate capital to thematically stronger cities that are expected to outperform. Cities can also be selectively targeted based on specific investment strategies. A focus on environmental sustainability can, for example, lead to the prioritisation of cities with superior green credentials, by weighting healthier cities more heavily. Investors can use the index to review their current portfolios and determine their exposure to cities best-aligned to structural change. Ultimately, value can be obtained from a deeper understanding of cities' strengths and weaknesses and tailoring portfolios accordingly.
Detailed information about the European Thematic Cities Index can be found here.