Batteries support the feasibility of intermittent on-site renewable energy. Solar panels, for example, only produce power during daylight hours but buildings must be powered overnight too. Batteries solve this problem by storing power for later use, promoting access to cleaner and cheaper energy.
Batteries also allow power to be drawn at low demand periods when it is cheapest for use at high demand periods when it is more expensive. This can mean significant financial savings for power-intensive uses.
Buildings with batteries are more resilient too. At Manchester Science Park, for example, a battery provides backup power in under a second should primary power cut out. This is a vast improvement on the 30 minutes taken by traditional backup generators.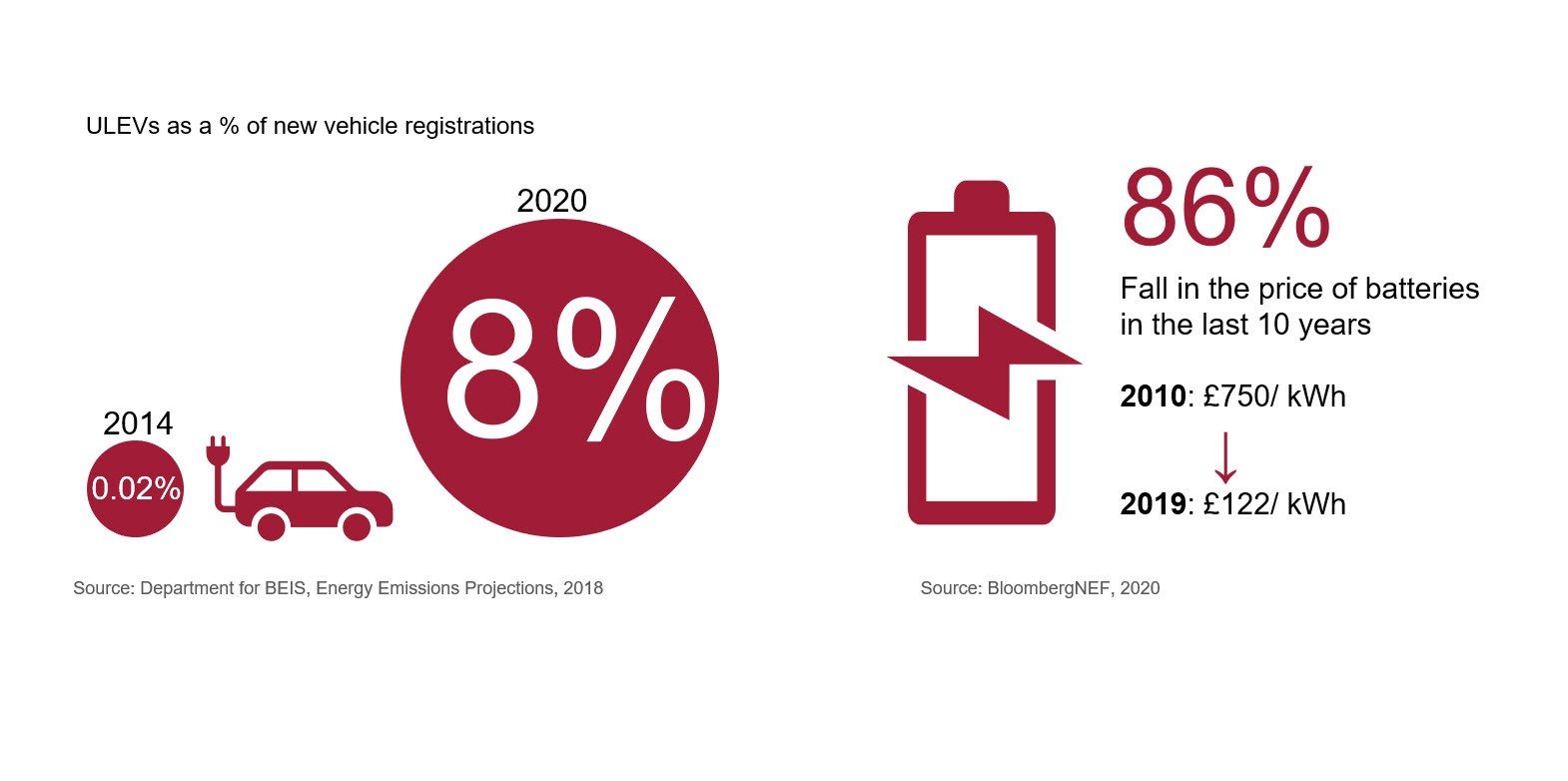 Batteries will be a game-changer in delivering more resilient and sustainable buildings, but still face commercial hurdles. Efficiencies need to improve, costs need to fall and concerns over toxicity, safety and end-of-life disposals must be allayed. It will not be long before the balance tips and batteries become a key component of on-site energy. Investors should ready themselves for that inflexion point.
Now is the time to prepare
Digital connectivity is already disrupting real estate and it is just getting started. 5G, data centres, power and batteries will radically alter how real estate is used, where it is needed and what form it should take. We are hurtling into a more digitally connected future. Investors must understand these changes and prepare today if they are to remain relevant tomorrow.
First published 9 February 2021 on Mayfair Capital Blog.
Authors: Tom Duncan, Senior Associate - Research, Strategy and Risk, Mayfair Capital &
Fintan English, Research Associate - Research, Strategy and Risk, Mayfair Capital