A leading asset manager and provider of fixed income solutions – risk-aware, sustainable and offering solid long-term performance
Investment philosophy: Risk aware for sustainable performance
Swiss Life Asset Managers has longstanding active asset management experience, particularly in the fixed income asset class. Our investments target attractive, stable returns geared to a long-term investment horizon, reflecting our culture of risk-oriented and sustainable investing.

We increase portfolio performance by mitigating potential risks early and exploiting investment opportunities. This is how we protect our clients' assets to help them achieve their long-term investment objectives and look to the future with financial confidence.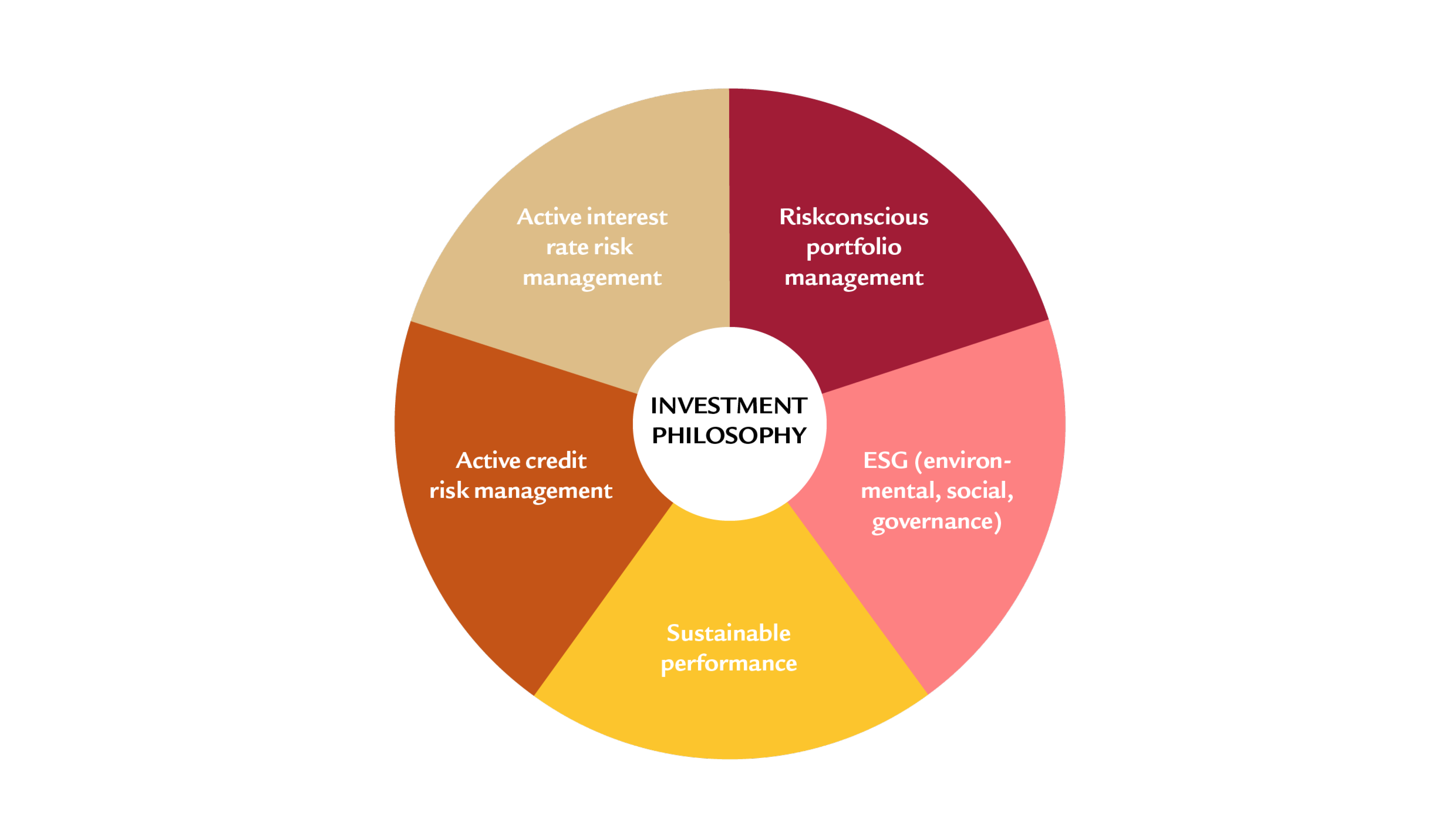 We add essential value for our clients through our active, risk-conscious asset management. We reduce potential individual risks through broad diversification. This allows us to achieve an optimal risk/return ratio in fixed income. In the interests of sustainably solid performance, we exploit all the investment opportunities arising from market inefficiencies and price distortions. We implement investment ideas promptly. 
Besides strict risk management and clear responsibilities, we place particular emphasis on responsible fixed-income investments, especially with reference to ESG criteria (environmental, social and governance).
Our investment process
Swiss Life Asset Managers follows a hybrid investment process for fixed income and combines elements of top-down (e.g. the macroeconomic bird's eye view) and bottom-up strategies (including company valuations).

While the top-down approach takes the economic outlook into account, the bottom-up approach safeguards the solid, sustainable performance of the portfolio at the securities level. In doing so, the ESG criteria are always taken into account.

We ensure high analysis granularity and enable a holistic view of the portfolio through this hybrid approach.

Secure data-based investment credit analysis
The bottom-up analysis of our hybrid investment process allows different perspectives of the entire bond universe. It enables us to filter out those global securities with the greatest potential and to invest sustainably.

To avoid credit defaults, we resort to fundamental credit analysis. Our experienced competency centre covers several hundred issuers with classic, qualitative credit research. We combine this with our quantitative credit scoring model, which takes into account the entire global issuer spectrum. 

Consideration of ESG aspects
Swiss Life Asset Managers' responsible investment approach is built on the core values of fiduciary duty, intergenerational responsibility, and active stewardship. Led by these core values our ambition is to be a leading address for sustainability on the market and to provide solutions designed to help clients achieve their goals and enact their choices by creating sustainable economic value. Swiss Life Asset Managers' aim is to deliver a credible, robust and transparent responsible investment approach.

Facts and Figures Securities