With innovative technology and a clever operating model, Helrom, a German technology and transport company, is bringing trailers to the railways, and thus reducing road traffic. Roman Noack, founder and CEO, and Dirk Steffes, Member of the Supervisory Board, have the details.
Where did the idea to found Helrom come from?
Roman Noack: The idea came from reality. At the time I was commuting by car from Frankfurt to Mainz, and I saw a huge amount of trailers on the motorway every day. I started counting them. While you count, ten trucks pass by, around eight or nine of which are semi-trailers. Why aren't they going by rail? There's DB Cargo, but the market has been liberalised since the 1990s. As a result, many others can also become "railways". And there are plenty of others. But why isn't the overall market share of freight railways increasing? Something's not right here. Why are these trailers in particular always on the road? Something's missing. So Keith Heller and I – we are the two founders of Helrom – decided to implement modal split transport A–B, B–A. And that's how the idea was born.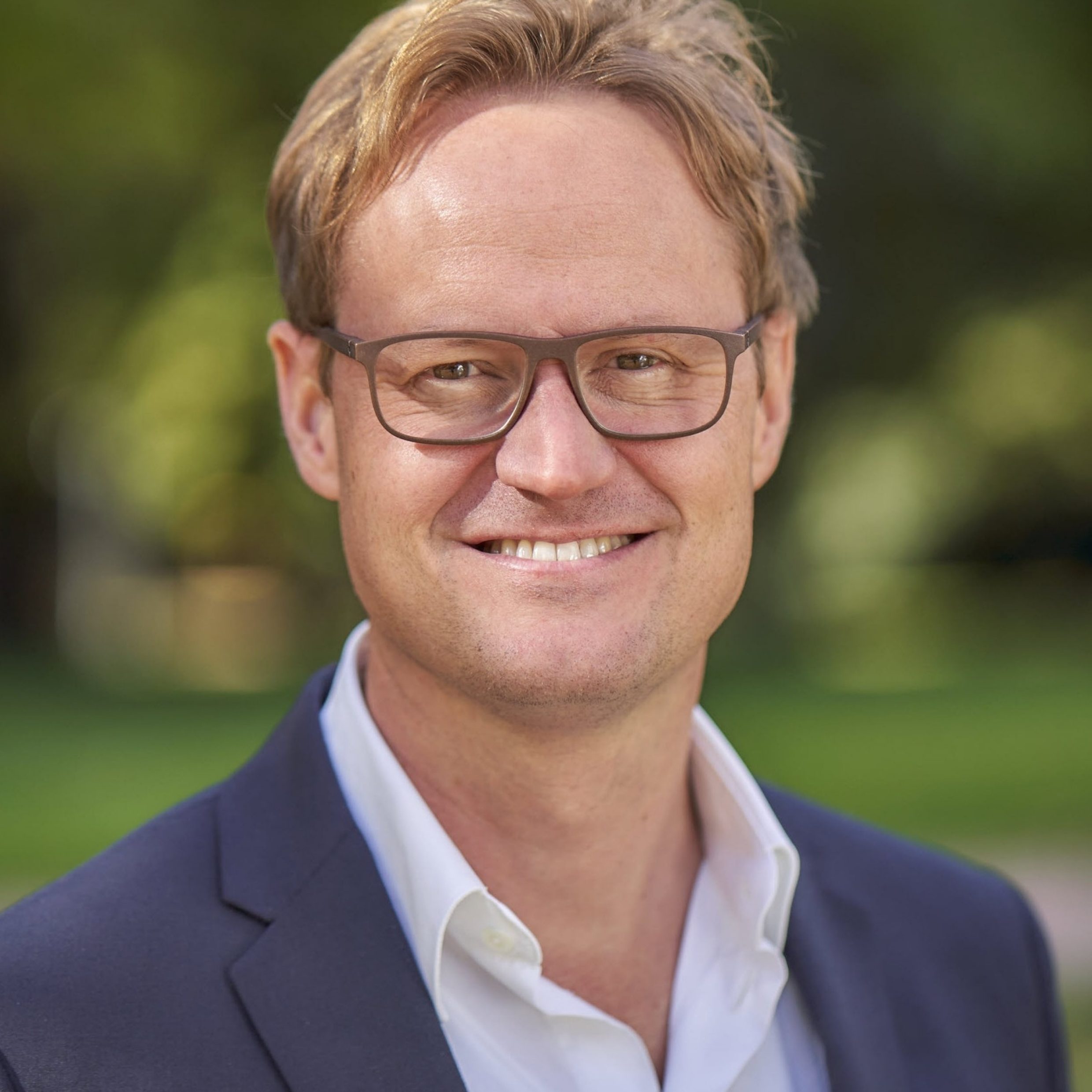 All Helrom needs is an asphalt surface next to a track and a parking space in order to 'swing' a semi-trailer onto a freight wagon.
What distinguishes Helrom from other rail freight providers?
RN: It was clear that if we wanted to get all these semi-trailers onto the railway, the first thing we needed was different technology to what had been used so far. Moving away from a cranable solution, away from the existing terminals. And secondly, we had to develop an operating model that ensured punctuality and quality. These two questions were of concern to us. We looked around. And we found some brilliant technology – and it was for sale! The technology for the swinging freight wagons now belongs to us, and is patented worldwide. We developed the prototype into series production, into our Helrom trailer wagon.
With regard to the operating model, we thought about how to create a business in which our expensive technology – the freight wagons – are always moving. How do we ensure punctuality? What are the demands and needs of customers who are used to transporting their goods by road, and how do we meet them?
Dirk Steffes: That's a very important point, because technology as such is not usually the solution. Technology always has to be placed into an operational concept or a larger value-added construct for it to work. The freight wagons that Helrom now uses successfully were launched as mega-swing wagons in 2006/2007, but were not used on the market at the time. This was simply because they were too expensive compared to other technologies, and there was no suitable operating model.
But then Roman Noack and Keith Heller came along, saw the potential of this technology, and had a clear vision of how to use it – as a service, with everything from a single source. This makes it possible, with a unique service package, to address 95% of trailers that were previously unreachable for rail freight transport because they are not suitable for conventional cranes at terminals.
RN: All Helrom needs is an asphalt surface next to a track and a parking space in order to "swing" a semi-trailer onto a freight wagon.

You share the tracks with many other users. How do you manage to still be punctual?
RN: Our plan is simple – we do everything the same way every day. We leave Düsseldorf at the same time as we leave Vienna the next day. Seven days a week, 365 days a year – always the same. The other aspect is that we do everything ourselves, with our own employees. We maintain the wagons ourselves, load and unload them in our hubs, and work with our own train drivers, schedulers, etc. This means we have all the issues that can go wrong under control, and make sure they don't go wrong.
Also, with regard to terminals, we only go to places where there's nobody else. As far as the route is concerned, there's always the chance of something happening, and we have to deal with it immediately, day or night. We have an express route in Germany and therefore a high priority. But we also have a big enough buffer to handle whatever happens. The secret to why it works is simplicity and our focus on one thing.

Helrom currently operates the Düsseldorf–Vienna route. Are there any stops planned? Or are you planning to add any shorter distances?
RN: We don't make any stops. That wouldn't work. Our model is very simple, we go from A to B and from B to A. There and back. The same every day. Long distances.
DS: It's also a question of the total pricing of the service. Very few costs are variable, and the vast majority are fixed. For long distances this fixed-cost component of an intermodal train can be distributed over more kilometres, which means we can offer a more attractive price.

How are truck drivers reacting to the shift to rail?
DS: Helrom's customers are freight forwarders, who are struggling with a shortage of truck drivers. More and more drivers are turning away from this profession and moving to areas with better working conditions. They prefer to be with their family in the evening rather than driving all week and then taking out their travel cookware at a motorway service station. The romance of trucking is dying out.
Helrom's transport concept enables the forwarding companies to offer their drivers better working conditions, for example within a radius of 150 to 250 km.
The shortage of truck drivers is already noticeable and will continue to increase due to demographic reasons. On the other hand, a freight train requires a single driver and can take up to forty trailers on a long-distance route. This means that for reasons of staff capacity too, rail freight will continue to grow more quickly than road transport.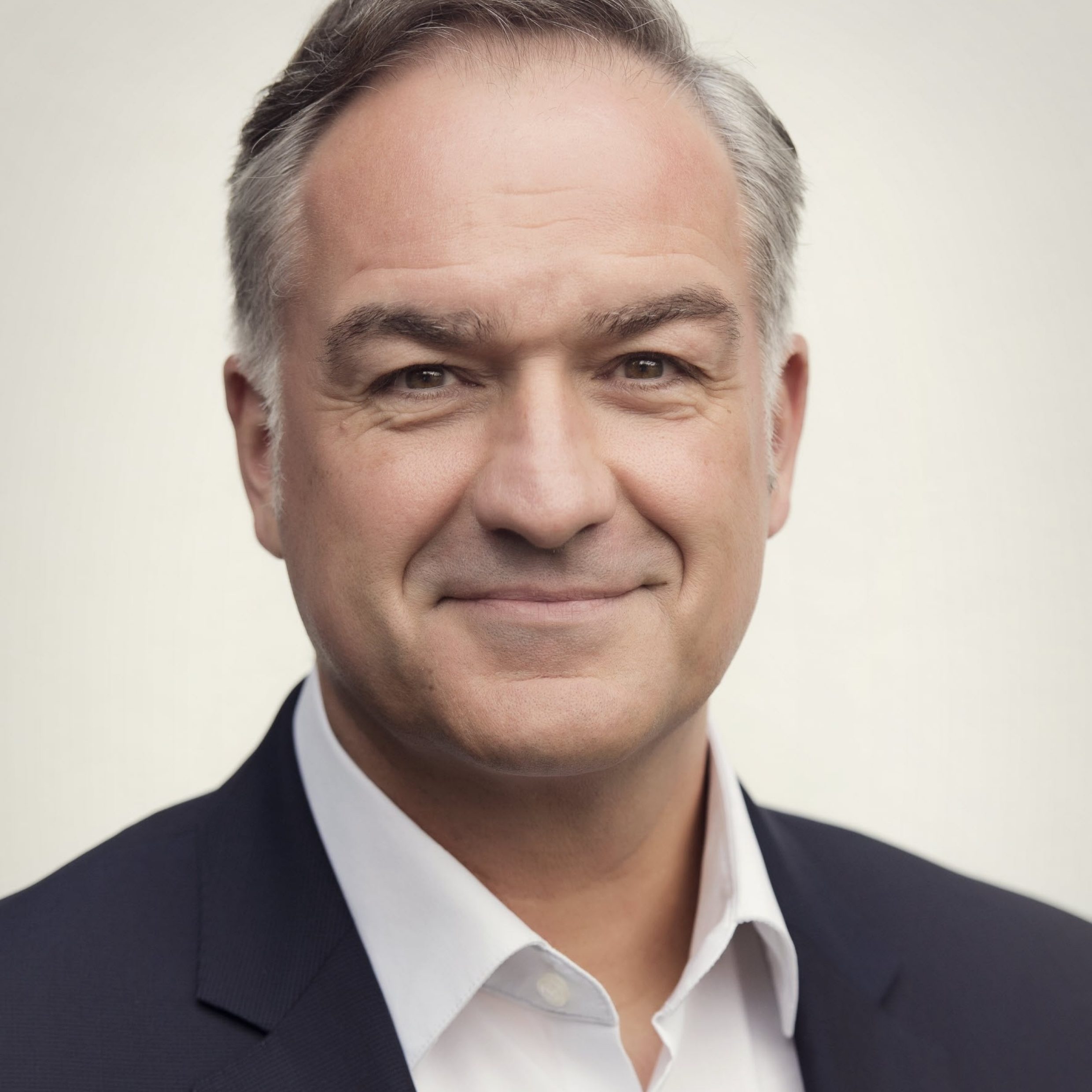 Many companies have clearly defined ESG targets in their tenders for transport services. They have to cover a certain part of their land transportation intermodally.
What are your further plans?
RN: Our train has been sold out every day since 2021, when we first started. Demand is very high, so it's understandable that our customers initially want more capacity on the same route. That's our priority. Next, we want to extend our route as far as Hungary. But we see the whole map of Europe in front of us. We will bring more trains into service and develop our technology further.
We are also increasingly receiving requests from shipping agents, for example for automotive companies, who are interested in integrating us more in their supply chains for decarbonisation purposes.
DS: Many large and medium-sized companies now have clearly defined ESG targets in their tenders for transport services. They have to cover a certain part of their land transportation intermodally. This fact alone also is moving more and more traffic from road to rail.
RN: There's only one kind of technology that can load and unload trailers without fixed terminal installations, and that's ours. We are flexible in terms of starting and ending points in towns and cities, making us the only ones able to integrate elegantly into industrial and retail supply chains.
DS: They no longer have to go through a terminal because our wagons travel down their source-sink route practically one to one. This is also an absolute selling point for industrial shipping agents.
RN: The further development of IT is also very important to us. Trailer Rail, our core area, has been controlled, managed and monitored by our own IT technology from day one. We are now in the process of digitalising the trailer hubs (the places where the semi-trailers are handed over and picked up) and the whole check-in/check-out process. Because we see ourselves as both a technology company and a transport company: technology includes the freight wagons, but also the IT that supports our work and growth. And transport is the service we provide to our customers.

Would you say that Helrom enables people to lead a self-determined, sustainable life?
DS: Definitely. Sustainability plays an important role for Helrom. Green transport means transport that we will still be able to "consume" with a clear conscience in ten, twenty or thirty years' time, because we know that the supply chains behind it are, on the whole, much less harmful than what is currently happening. That's why Helrom's technology and business model contribute to a self-determined and, above all, a good, sustainable life.

In April 2022, Swiss Life Asset Managers completed the acquisition of a significant stake in the German technology and transport company Helrom and, as an anchor shareholder, supports its growth ambitions in rail freight transport.
Swiss Life Asset Managers has a long investment horizon in infrastructure and combines industry knowledge with reliability and sustainability.